Best Budget VR Headset 2022
Virtual reality is more popular than ever, and as technology continues to evolve, affordable VR experiences are more accessible. You don't need an expensive VR headset and powerful gaming PC to have a great time, though if you want a more hands-on, immersive experience, the price will rise quickly. However, we've arrived at a point where you can get your own small taste of Ready Player One for a less than you think. With a smartphone in your pocket, there's a good chance you have all the processing power you need to try VR for yourself.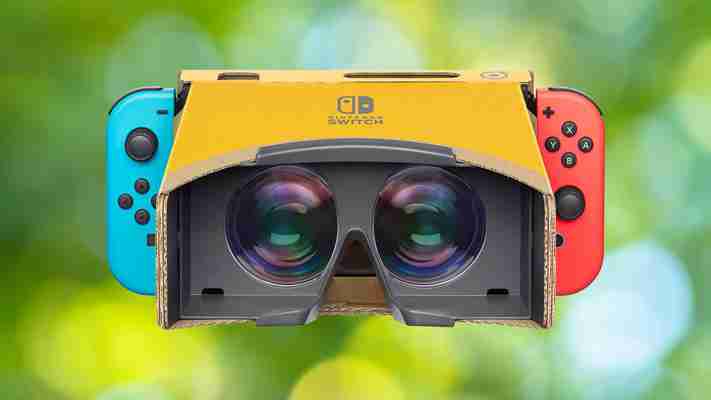 The democratization of technology has led to a huge amount of VR headsets with a wide range of functionality to choose from. Some offer a simple goggle design with special lenses and a place to slot in your phone, while others act like a little standalone PC with motion tracking, audio, and a whole lot more. There's so much out there that deciding which is best can be confusing and even a little overwhelming. To help narrow your search, we've done the research to find the best VR headset for you.
Looking for discounts on these VR headsets? Watch out for the upcoming Black Friday deals.
TL;DR – These are the Best Budget VR Headsets:
1. Meta Quest 2
Best Budget VR Headset
Meta Quest 2 - 128GB 40 See on Amazon
Platform: Standalone, PC | Resolution (per-eye): 1,832 x 1,920 | Refresh Rate: 90-120Hz | Field of View: 89-degrees | Tracking: 6DoF | Weight: 1.1 pounds
The Meta Quest 2 has everything you need in a VR headset while remaining relatively affordable — even with the recent $100 price hike . Starting at $399, you get a massive library of immersive VR games, and if you purchase the device between now and the end of the year, you'll also get a free digital copy of Beat Saber . Beyond games, streaming apps put you in your own theater or virtual concert. You can even dive into 360-video and a surprising amount of educational content for students of all ages to learn in an enrapturing fresh format. And unlike most of the budget headsets on this list, the Quest 2 doesn't rely on your phone or PC, making it a perfectly portable and completely standalone solution. But if you do have a gaming PC or laptop, you can connect it with a link cable and have access to thousands more PC VR experiences.
The Meta Quest 2 offers crisp visuals and minimal screen door effect thanks to its high-resolution displays — greater than 1080p per eye. It also wards off motion sickness thanks to a high 90-120Hz refresh rate and posts intensity rankings on its apps so you can know what to expect going in. Since it runs without cables, you can use it anywhere, and its built-in camera warns you when you're getting close to any obstacles in your environment. And the controllers have better haptic feedback than the originals with a larger design for extra thumb space — only people with smaller hands may find them harder to hold. Still, the ease of use makes the Meta Quest one of the best VR headsets you can buy today, and even as its price scales up with more memory, it remains an incredible value.
2. PlayStation VR
Best Budget VR Headset for Console Play
PlayStation VR Bundle 7 See on Amazon
Platform: Sony PlayStation | Resolution (per-eye): 960 x 1,080 | Refresh Rate: 90-120Hz | Field of View: 96-degrees | Tracking: 6DoF | Weight: 1.3 pounds
If you own a PS5 or PS4, the PlayStation VR is the go-to choice and one of the only options for console virtual reality. Released back in 2016, it's no longer sold as a standalone device, but you can still pick it up as a bundle with one or more PSVR games for a surprisingly budget-friendly price. This option has modest specs compared to other headsets today. The visuals aren't the crispest though you get smooth gameplay and a library composed of some of the best VR experiences out there. With that in mind, if you don't mind waiting a little bit longer, the PSVR 2 is expected to launch early next year.
The PSVR doesn't boast room-scale tracking, but it does give you full motion tracking through its combination of headset, motion controllers, and visual tracking through the PlayStation Camera (which needs a free adapter for the PS5). Though that camera has a limited viewing angle, and the motion tracking can be a bit flakey. With a resolution of 960 x1080 per eye and a 96-degree field of view, there's more to be desired visually, but games still feel smooth and lifelike thanks to its 120Hz peak refresh rate. The headset is also surprisingly comfortable despite its larger size, but just be prepared to deal with tons of wires. But if you're a PlayStation fan and have a VR itch that just can't wait to be scratched, the PSVR is an excellent choice.
3. Nintendo Labo Toy-Con 04
Best Budget VR Headset for Kids
Nintendo Labo Toy-Con 04 4 See on Amazon
Platform: Nintendo Switch | Resolution: 1,280 x 720 | Refresh Rate: 60Hz | Tracking: 3DoF
Rumors of a VR solution for the Nintendo Switch are older than the console itself, but that didn't stop the Nintendo Labo Toy-Con 04 from being a surprise when it was released in 2019. Depending on the kit you get, this cardboard-crafted headset allows users to craft several different playful headsets, including a blaster, camera, bird, and even an elephant that lets you use its trunk to reach into VR. Each headset is related to an experience, making them even more immersive. This playful VR kit adds physicality and creativity to virtual reality, and it's sure to please kids — and kids at heart.
Since the Nintendo Labo VR kit uses the Switch for its screen, you'll need to set your expectations accordingly when comparing it to other VR headsets. It's constructed of sturdy cardboard with a pair of plastic lenses to give you the illusion of virtual reality. There's no fancy tech in this headset. Therefore, you only get a resolution of 1,280 x 720 total, so individual pixels are visible. The refresh rate is also just 60Hz, making action not quite as smooth as other headsets on this list. Finally, it doesn't include any strap, so you'll need to use one hand to hold the mask in place, and it can cause fatigue if you're playing for extended periods. Still, the blend of fun games and creative crafting lends Nintendo Labo Toy-Con 04 a particular kind of magic, especially for younger users.
4. BNext VR Headset
Best Budget Smartphone VR
BNext VR Headset 4 See on Amazon
Platform: Android, iOS | Field of View: 105-degrees | Tracking: 3DoF/6DoF (app-dependent) | Weight: 0.5 pounds
The BNext VR headset offers a lot for a very reasonable price. It's the first headset on our list that utilizes your smartphone to provide its VR experience, but it one-ups the competition in clarity, comfort, and field-of-view — and it's not made out of cardboard. This headset features high-quality blue-light filtering lenses to prevent eye strain over longer viewing sessions and has ample padding around the eyes and nose, keeping it comfortable on your face. There's also limited light leakage for a more immersive viewing experience. An adjustable strap helps secure it and distribute weight across your head. To top off this already high-value package, it even includes a Bluetooth controller, so you can easily navigate and interact with VR apps.
What really sets the BNext apart is its attention to small details that enhance your VR experience. A pair of sliders on top of the headset allows you to adjust focal and pupillary distances, dialing in the clarity for your eyes. Those lenses also have a particularly wide field of view at 105 degrees, one-upping even pricier headsets like the Meta Quest 2 and PSVR. It even supports phones up to 6.3-inches, so all but the largest iPhones and Android smartphones will slide easily into its padded slot. There's no complicated setup or a mess of wires to get started, either, while the plastic build should hold up pretty well over time. And you can get all of this for just $30.
5. Google Cardboard
Most Affordable Budget VR Headset
Platform: Android, iOS | Field of View: 90-degrees | Tracking: 3DoF/6DoF (app-dependent) | Weight: 0.2 pounds
When cost is a concern, look no further than Google Cardboard. This headset is literally made from cardboard, so while it's not the most comfortable to use, it's cheap. The headset consists of a cardboard frame that holds your phone, a pair of lenses, and a magnetic button for some limited interaction inside VR. There's even a Cardboard app along with tons of other VR content online to make the most of the immersive viewing experience this headset offers. Google also made the plans for the headset publicly available , so there are many versions from other companies. Some include head straps and interesting designs if "cardboard brown" isn't your thing. You can even make your own if you're feeling crafty.
Like other smartphone headsets, the capabilities of Google Cardboard will depend on how powerful your phone is. It offers a 90-degree field of view, which is reasonably spacious for such an affordable design. It supports both Android and iOS, but you'll need to stick to phones six inches or less to fit in the fold-out slot. And you should have no issue putting it together, as it just takes three simple steps. Since the official version of this headset doesn't use a strap or padding around the eyes, it's best suited for shorter viewing sessions. Even with its limitations, it's hard to argue with such a cost-conscious design.
What to look for in a Budget VR Headset
Like other types of popular tech, finding the best budget VR headset can be a bit overwhelming if you don't know what to look for. While there are a few headsets, like the Meta Quest 2 and PSVR, that have instant name recognition, most tend to come from small brands that you may never have heard of before. Here are the things to be on the lookout for to find the best VR headset for you.
Type of VR experience: Budget VR headsets come in all different flavors, so the first thing to consider is what type of VR experience you'd like to have. If you're on the hunt for in-depth virtual reality gaming, you'll want to aim high and pick up the Meta Quest 2, PSVR, or Nintendo Labo VR. If you're more interested in movies and still-image exploration, phone-based VR is a safe and affordable bet. For smartphone-based VR headsets, we also recommend picking up a Bluetooth VR controller for easy and intuitive controls.
Platform: Investing in VR isn't just about the particular headset, it's also about the ecosystem of apps and experiences that are available on it. Most budget VR headsets work together with your smartphone, making iOS and Android their platform. The Quest 2, on the other hand, is fully standalone and has its own app store filled with content. It's also able to connect to a PC, opening the door to even more experiences (if you have the hardware to support VR). PlayStation VR and Nintendo Labo VR both rely on their consoles, and won't work on any other platform. If you're not sure what's right for you, look at the games and experiences you would most like to try and choose a headset that supports them.
Some, like Google Cardboard, also offer curated content ecosystems of their own. These content hubs give you fast access to different apps that should work well with your headset right off the bat.
Design and comfort: Even the best VR headset will gather dust if it's uncomfortable to wear. The best budget VR headsets are designed with comfort in mind. More affordable headsets often sacrifice comfort to keep prices low. Ultra-cheap options like Google Cardboard might be easy on the wallet, but they'll be hard on the face.
Look for a VR headset that has ample padding around the eyes and that can be adjusted to fit comfortably. If you plan on watching movies or playing games with a controller, look for a headset with an adjustable strap. Short VR experiences can be enjoyed while holding the headset to your face, but anything longer or interactive is much better hands-free and hands-on with a controller.
Another consideration is how the headset handles your phone. The best budget VR headsets have padding around the edges to prevent your phone from getting scratched. Heat is another consideration. Running VR apps can quickly cause even newer phones to get hot. Simple vents can ward off thermal throttling and keep your games running well.
With all of that in mind, you don't need to break the bank to have a great virtual reality experience. The most immersive games are still found on the most expensive headsets, but there are still great experiences to be had, even if you only have a moderately powerful smartphone. With these tips, you should be able to find the budget VR headset that's right for you and experience the beginnings of what virtual has to offer.
Chris Coke is a tech critic that cares way too much about mechanical keyboards. Check him out at IGN, or PC Perspective. Follow him on Twitter @gamebynight.
Best VR headsets of 2022
The best VR headsets represent the next evolution in gaming, allowing users to feel truly immersed in their roles as protagonists and/or heroes in their favorite titles.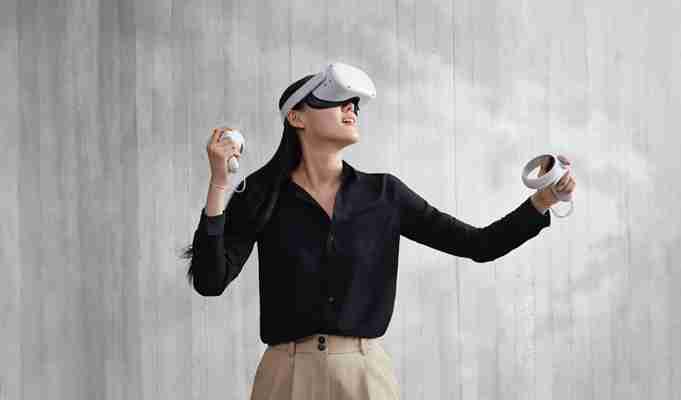 Thanks to augmented computing power in VR-ready laptops, many of the best gaming laptops already have the capability of running modest VR tech; all you need is the extra peripheral. There are myriad VR headsets to choose from these days, and they're paired with increasingly impressive games (and social-centric apps). Luckily for you, we've gotten the chance to test out some of the best ones. From standalone goggles to full-room immersion, the limits of your imagination have never been more limitless.
What is the best VR headset?
The Oculus Quest 2 — recently rebranded to Meta Quest 2 — is the best all-in-one VR headset that genuinely knocked our socks off. Paired with a growing game library (not to mention the social community that comes along with it), this is the best VR headset you'll find for the price — with no wires required.
If you have the extra cash, the Valve Index VR Kit will blow you out of the water with super-smooth frame rates and best-in-class tracking. (Just make sure your gaming rig has the proper specs to take advantage of all this tech; the best VR headsets also demand the best hardware.)
The best VR headsets you can buy today
(Image credit: Facebook)
1. Oculus Quest 2 (a.k.a. Meta Quest 2) Bridging the gap between affordability and high quality Specifications Compatibility: Android (5.0+), iOS (10+), PC (Windows 10) Resolution: 3664 x 1920 Refresh Rate: 90Hz Internal Storage: 64GB to 256GB Processor: Qualcomm Snapdragon XR2 RAM: 6GB Headset Size: 7.5 x 5.6 x 4 inches Headset Weight: 17.4 ounces Today's Best Deals View at Amazon (opens in new tab) View at (opens in new tab) View at O2 Mobiles (opens in new tab) Reasons to buy + Affordable price + Lightweight, comfortable fit + Crisp graphics with little to no blur + Expanded social and sharing capabilities Reasons to avoid - Short battery life - Elite Strap costs extra
When it comes to the reality of ubiquitous VR, the Meta Quest 2 is leaps and bounds ahead of its competitors. Why? Because Meta's popular headset answers one of our major beefs with consumer-friendly VR: affordability. For the price, you get an adaptable VR platform that supports more than 1,300 games and apps. The newest version of this standalone VR headset refines or expands the things we loved about the original. It's not only lighter, but has a higher resolution display, more powerful processor, more ergonomic controls and expanded social and sharing features, just to name a few. (Pro tip: for maximum comfort, be sure to splurge on that Elite Strap.)
Color us impressed. The Meta Quest 2 uses a powerful processor, generous on-board RAM, and top-notch optics to power plenty of cutting-edge games. And the headset offers a surprising amount of customization — from the head straps to the actual configuration. (Hell, you can use your hands instead of the controllers, depending on the app.) There are still some tweaks Oculus needs to work on, like the battery life and room-scale requirements. But for the money, the Oculus Quest 2 is the ambassador VR has been waiting for.
See our full Oculus Quest 2 review.
(Image credit: Valve)
2. Valve Index VR Kit A premium VR headset with best-in-class tracking Specifications Compatibility: Windows 10 (dual-core, hyper-threading processor) Resolution: 2880 x 1600 Refresh Rate: 80, 90, 120, or 144Hz Headset Size: N/A Headset Weight: 1.8 pounds Today's Best Deals View at Amazon (opens in new tab) Reasons to buy + Screen-door effects eliminated with RGB subpixel array + Extra-wide FOV (in comparison to competing headsets) + Best-in-class tracking Reasons to avoid - Heavy
If you have pockets deep enough to invest in a total VR experience, consider the Valve Index VR Kit. In addition to the two base stations, two controllers and the headset, you get all the appropriate power cables for tethering to your PC. (Valve also includes a pair of wall mounts for the base stations.)
With buttery-smooth frame rates of up to 144Hz, you can enjoy all sorts of PC-powered VR titles, like Elite Dangerous, Beat Saber, Fallout VR, and Project Cars 2. The speakers produce surprisingly clear audio, too, with plenty of volume. Because they hover away from your head, you can still hear surrounding noises (like someone calling your name) without pesky ambient sounds impeding your immersion.
As opposed to AMOLED displays, which produce excellent contrast and deep blacks, the Valve Index features ultra-low persistence LCDs, which require backlighting to function. Nevertheless, these LCD panels can take advantage of RGB subpixel arrays to improve image sharpness and eliminate screen door effect.
There's certainly room for improvement, to be sure, but this is still one of the best consumer-friendly VR headsets on the market today.
See our full Valve Index review.
(Image credit: Future)
3. HTC Vive Cosmos / Cosmos Elite Galactic specs deliver out-of-this-world visuals Specifications Compatibility: Windows 10 (Intel Core i5-4590 / AMD FX 8350 equivalent or better) Resolution: 2880 x 1700 Refresh Rate: 90Hz Headset Size: 7.5 x 5.6 x 4.6 inches Headset Weight: 1.5 pounds Today's Best Deals View at Amazon (opens in new tab) View at Scan (opens in new tab) View at (opens in new tab) Reasons to buy + Sharp, smooth display + Strong audio + Solid button placements on controller Reasons to avoid - Subpar tracking - Uncomfortable design
Consider the HTC Vive Cosmos and Cosmos Elite a work in progress. For more coin than its competitors, you get outstanding features, like a sharp display, better-than-average audio, and a solid app (featuring tons of games). However, the overall design may be uncomfortable for some, and in our hands-on use, the tracking was surprisingly subpar. (Performance can be improved, however, if you're willing to upgrade to the Elite package, which includes extra base stations and new Vive controllers.)
Vive offers a paid monthly service called Viveport Infinity that'll give you access to hundreds of VR games as well as exclusive offers and discounts. There are already some top-notch games on the service, like Creed: Rise to Glory, which is one of the better boxing VR games around; Arizona Sunshine, an epic adventure zombie shooter; and even Five Nights at Freddy's VR. (If you're unacquainted and have an itch for horror, that's your game.)
It's not the best VR headset on this list, but for those with more to spend, it's still worth your consideration.
See our full HTC Vive Cosmos review.
HP Reverb G2 (Image credit: HP)
4. HP Reverb G2 The best PC VR headset Specifications Compatibility: Windows 10 (May 2019 update or higher) Resolution : 4320 x 2160 Refresh Rate: 90Hz Headset Size: 18.6 x 8.4 x 7.5 inches Headset Weight: 1.2 pounds Today's Best Deals View at Amazon (opens in new tab) View at Amazon (opens in new tab) Reasons to buy + Large portfolio of VR apps via Steam + Support for more resource-heavy games Reasons to avoid - Not a standalone VR headset
The HP Reverb G2, unlike the Quest 2, is a PC-based VR headset. In other words, it's not a wireless, standalone head-mounted display. You'll have to connect it to a capable PC that meets a gaggle of minimum requirements, including an Intel Core i5, i7, Intel Xeon E3-1240 v5 CPU or higher (or an AMD Ryzen 5 CPU or newer). The PC must also have 8GB of RAM, a supported GPU (e.g. an Nvidia GeForce RTX 3070 graphics card), and more.
Although it's not as convenient as the Quest 2, we appreciate the Reverb G2's impressive combo of snappy visuals and soothing soundscapes. With 2160 x 2160 pixels per eye, details are crisp. Thanks to a four-camera array built into the headset, the Reverb G2's tracking is virtually seamless. Finally, we dig the the Reverb G2's ergonomic, comfortable headset design.
(Image credit: Google)
5. Google Cardboard A futuristic VR experience — at the cost of nearly nothing Specifications Compatibility: Android, iOS (4 to 6-inch screens) Resolution : N/A Refresh Rate: N/A Headset Size: 5.9 x 3.5 x 2.2 inches Headset Weight: 9.1 ounces Today's Best Deals View at Amazon (opens in new tab) Reasons to buy + Super cheap + Simple to setup and use + Excellent introduction to VR Reasons to avoid - Not a true VR experience - Less immersive than the real thing
For entry-level gamers who want to try something new, it doesn't get much simpler than Google Cardboard . As the name implies, this isn't so much a device as it is a slab of compressed wood that's folded into the shape of a VR headset. It sounds rudimentary, but nowadays, most smartphones have powerful enough specs to create a surprisingly robust VR experience — depending on the make a model of your phone, of course. All you need is the proper viewfinder to kick things off.
To be fair, Google Cardboard isn't a true VR system. But not everyone can afford to spend hundreds of dollars on a dedicated headset (plus the accompanying hardware, when applicable), and most of us own a VR-capable smartphone already. Plus, Google has lots of content on YouTube and Google Maps that take advantage of this simple headset, along with a dedicated app in the Google Play store .
Long story short: these cheap-o glasses bring VR to the masses.
How to choose the best VR headset for you
Before you plunk down hundreds (or even thousands) of dollars on cutting-edge virtual reality equipment, make sure you know what you're getting into.
Casual vs. full VR
How serious are you about escaping this reality, exactly? If you're just dipping your toes into the world of VR, look no further than your friendly neighborhood app store: a simple Google Cardboard headset (some are as cheap as $10) and a decent smartphone is all you need to get started.
Serious gamers, on the other hand, will obviously be interested in a full setup, which usually requires an external PC to hook your VR headset into. But if your current rig doesn't fit the minimum spec requirements, upgrading your hardware can add up in a hurry. (Some VR apps are more taxing than others on your system, which can result in stuttering frame rates from the wrong CPU/GPU combo.) At the end of the day, a dedicated gaming laptop is ideal for the best VR headsets.
Space requirements
We're not talking about gigabytes or megabytes, for once; many games require you to stand up and move around. (Which is half the fun!) Having a spare room helps, but plan on roughly 7 x 7 x 7 feet of space for a full VR setup. Jedi training requires a bit of headroom, you see.
How we test VR headsets
In order to discern the best VR headsets, we've tested some of the latest models from head to toe. Literally. From the headset hardware to the software that runs it, we factor in the full VR experience that each model has to offer. (Which includes any extra accessories.)
Price: All VR headsets are not created equal, and their performance can vary drastically as you move from one price point to the next. Finding the middle ground between satisfactory graphics and audio at a reasonable cost is no easy feat, but we've seen a few models that toe the line. Oftentimes, you get what you pay for.
Design and comfort: Most of your tech isn't wearable by design, but if you're going to strap a pair of goggles to your face for hours on end, they shouldn't cause a headache. We spend enough time using each headset to get a feel for daily comfort, which includes air ventilation, padded cushions, and general ergonomics.
Setup and gaming experience: The setup process should be intuitive, and we take note of how easy the interface is to use overall. We also test how well head tracking performs, along with the quality of any included controllers; there should be a smooth interaction between the headset and the parameters they're used in. (For example, some VR headsets let you know when you're about to bump into a wall.) Home pages should load smoothly, and menu selections should be responsive.
Game library: To some extent, your VR gaming experience is only as good as the accompanying game library. We take into consideration how many titles are available for any given VR headset, and how expansive the overall collection is. We also spend several hours experimenting with different types of games and apps, to get a feel for each headset's full capabilities.
Note: This technology is evolving at a rapid pace every year, and our testing process will adapt accordingly.
Make sure your gaming rig is equipped with the right CPU
When you're not plugged into the Matrix, you'll need a high-res gaming monitor
Build the ultimate captain's chair with one of these standing desks
What to Look For When Buying a VR Headset
The VR headset is poised to become a much more familiar sight in businesses and households, as virtual reality starts to make serious inroads into mainstream life.
Already, several industry sectors are integrating virtual reality into their practices and procedures.
But what are the main aspects of a professional VR headset that businesses should consider before investing?
VR headsets will all have certain technical parameters, which determine their overall performance. Here, you'll learn about the key parameters which are most critical when buying an enterprise grade VR headset.
Parameters for choosing a VR Headset
The major parameters you should research when buying a VR headset are:
Resolution
PPD (pixels per degree)
Field of view
Refresh rate
Display
Positional tracking.
Resolution Per Eye
Resolution is absolutely fundamental to the viewing experience when wearing a VR headset.
A pixel is the smallest displayable unit of a digital image, and several pixels combine to form complete images, text and graphics.
Resolution per eye is the number of pixels that the VR headset can display, expressed as a count of pixel width x pixel height. For example, 1440 x 1700.
The lower the resolution, the less crisp the edges of the images will be. Too low, and the viewer will experience pixelation or the screen door effect.
This occurs due to the gaps between pixels being visible, creating a grainier, less sharp display if the resolution per eye is not sufficiently high.
PPD (Pixels Per Degree)
This is another way that VR headsets indicate the quality of the image they display.
PPD is the number of pixels per degree of the viewing angle. This gives you a measurement of the pixel density of the VR headset, how many pixels per degree it presents to the eye.
You arrive at this figure by dividing the horizontal pixel count by the horizontal field of view of the lens.
The ultimate goal of a headset would be to achieve retinal resolution. This is the concept that at a certain pixel density, the human eye cannot pick up any more detail, even for someone with perfect vision.
Realistically, however, modern VR headsets will achieve a certain resolution per eye. The higher this figure, the better the quality of viewing experience.
A higher pixel density enables the viewer to see finer details of the image, generally contributing to it giving a more realistic impression.
Where there is text, then a higher resolution will make this more readable.
As VR screens have improved, so we are getting closer and closer to photo-realistic experiences when we use them.
Field of View
Another critical factor in the quality of a VR headset is its field of view (FOV). This parameter measures the extent of the observable environment at any one time.
A wider field of view, the more impressive the viewing experience is likely to be, as the viewer feels present in the virtual environment.
Most good-quality VR headsets have a field of view between 100° and 110°.
Human vision comes from two types of FOV:
Monocular, and
Binocular
Monocular field of view is the field of view of one human eye. It consists of the angle between the pupil and the nose, and the view from the pupil towards the side of the head.
Binocular field of view is a combined field of view of both eyes. Most humans have a viewable area of 200°–220°.
You can define the field of view in three ways:
Horizontal or vertical
Diagonal
Total binocular (the total angular image seen by two eyes).
The highest value is diagonal, which therefore tends to be the figure that VR headsets show.
FOV is essential for working out pixel density (see above).
Refresh Rate
Refresh rate is another basic factor in the quality of the user's VR experience. It describes how fast the headset shows images in frames per second or FPS.
The faster the refresh rate, the more fluid the VR experience will be. If the refresh rate is too slow, there will be a greater length latency between frames, giving a choppy rather than smooth-flowing impression.
In the context of a computer game, for example, this latency might not be an issue, but in a virtual reality setting, it will prevent the experience from being properly immersive.
The viewer or user will feel that it is their own vision that is lagging as if their eyes cannot keep up with the world around them.
A low refresh rate may even cause motion sickness to the wearer.
Generally, any refresh rate below 90 frames per second will have a negative impact on the immersive experience.
Currently, the most advanced refresh rates on the market are between 120 and 144 frames per second.
Display
Broadly speaking, VR headsets all share the same function, but they accomplish this in different ways.
They all contain some form of display technology, and this will influence the quality of the final image, and consequently, the VR experience for the headset wearer.
The main types of display are:
LCD
OLED
AMOLED
LCD or liquid crystal displays are a well-established display option. Liquid crystals can adopt any number of sub states, between a liquid and solid phase.
In these in-between phases, liquid crystals change the light that passes through them, which is the principle behind this display method.
Various LCD technologies have developed and now LEDs ensure that LCD panels are evenly lit.
There are two forms of LCD panel, twisted nematic (TN) and in-plane switching panels(IPS). The most common form of LCD are TN.
They are popular for VR headset use because of their speed, with a capability of displaying 90 frames per second. However, they produce relatively washed-out colours.
IPS panels are better for colour reproduction and picture quality but have significantly longer response times.
OLED panels are organic LED panels. They use an organic material that emits light when an electrical current pass through it.
Unlike LEDs, which require some form of backlight, OLEDs generate their own light. One benefit of this is that they can work with very thin screens, since they do not require an extra layer of lighting electronics.
OLED panels will display a true black, through switching off individual pixels.
A sub-type of OLED panels that some VR headsets use are AMOLED panels.
This stands for active-matrix OLED. It involves placing a matrix of OLEDs onto a thin film transistor (TFT) layer.
Used in VR, AMOLED displays have very deep blacks and oversaturated colours.
Positional Tracking
The more precise the tracking is on a VR headset, the more immersive the VR experience will be.
The technology behind positional tracking allows a device to estimate its position relative to the environment around it. It is essential in VR technology as it enables the headset wearer to feel they are moving within the virtual realm.
As with the refresh rate, any lag will disrupt this.
High-end VR headsets offer true 1:1 positional tracking.
The type of positional tracking the headset uses can also affect performance:
Outside-in (external tracking), or
Inside-out (internal tracking).
Outside-in is where the headset visor relies on external sensors for positional tracking. With inside-out, an internal camera built into the visor regulates tracking.
Outside-in offers greater accuracy and reduces latency, whereas inside-out provides greater mobility, but can have accuracy and latency issues.
Conclusion
With VR making more inroads into the marketplace, there are more VR headsets to choose from.
It is important to consider these technical parameters, but also your end objective, and how you want to apply VR technology.
For more information about VR headsets and using VR technology, please contact us.