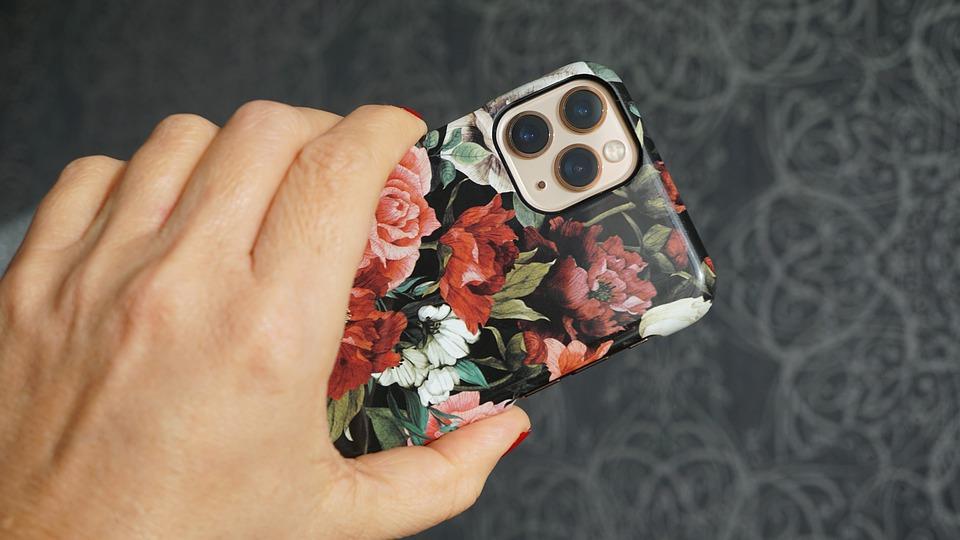 When shopping for a new cell phone case, chances are you may be asking yourself, "what is a TPU casing?"
  These three letters come up quite often during a search for cell phone cases online. At times it may leave us confused.
  We understand that TPU has something to do with the protection of our device, but what exactly is a TPU phone case?
  In this article, we will discuss what TPU is and why it is the best material for cell phone cases.
  What is a TPU Material Phone Case?
  A TPU material phone case is a cover made from thermoplastic polyurethane that's designed to protect your cell phone from getting scratched.
  Of course, we all want beautiful phone cases that look stylish and offer great protection too.
  Thermoplastic polyurethane or TPU is an excellent material for cell phone cases because it works well to protect your device, and they come in a wide variety of colors, designs, and sizes.
  TPU material phone cases are flexible because this material has a high elasticity rate and they are shock absorbent.
  They also use TPU material on some of the best anti-gravity phone cases to create a suction frame for the phone case.
  BURGA has a wide selection of tough cell phone cases for sale that are also made with TPU. Our tough cell phone cases are stylish and offer optimal protection to your cell phone.
  Is TPU Good for Phone Cases?
  Yes, TPU is a good material to use for cell phone cases. They are even better than in some instances.
  These material's properties such as strength, high elasticity, and shock absorbency are some of the reasons why we recommend that you choose a TPU cell phone case to protect your phone.
  We also find that Thermoplastic polyurethane is heat resistant. This is an important quality for a cell phone cover material to have because like any other electronic device, cell phones do tend to be extra sensitive to heat.
  We can assure you that your TPU cell phone case will not melt on your mobile device if the cell phone overheats.
  TPU is liquid resistant too. This means that cell phone cases made with TPU material are unaffected by oil, grease and water stains. This makes TPU the best material for cell phone cases
  Another reason why TPU is good for cell phone cases is that the process results in an eco-friendly cell phone case. TPU is also fully recyclable. So next time you are wondering can phone case be recycled, remember that TPU can.
  Is a TPU Case Better Than Silicone?
  When it comes to considering what is the best material for a cell phone case, TPU is better than silicone.
  TPU and silicone are both polymer-based materials and they are both very easy to produce.
  Silicone is a popular choice of material for cell phone cases because it is soft and rubbery. TPU is a hard plastic material. The cell phone covers produced using TPU cover most parts of the phone. This is what gives complete protection to the device.
  Hard plastic cell phone cases are the best option when it comes to cell phone cases. Unlike regular plastic cases, they are more flexible and it's easier to attach onto your phone.
  Silicone does not protect your cell phone device as well as Thermoplastic polyurethane does.
  Hard plastic cell phone cases are made with plastic and resin. BURGA's range of hard plastic cell phone cases are both fashionable and durable too. We suggest that you buy a hard plastic phone case, like ours, as opposed to a silicone case.
  You may be wondering, are silicone phone cases protective? Unfortunately, silicone cases are not protective of your device. If your phone falls onto a hard surface, the silicone case will not protect the device from scratches and cracks.
  Is the TPU Case Hard or Soft?
  TPU is considered a hard plastic phone case with some soft parts too.
  They manufacture TPU cell phone cases to fit perfectly on your device. It is quite common to find that both TPU and silicone cell phone cases cover the back and sides of your cell phone.
  TPU cell phone cases are light and do not make your cell phone feel bulky at all. They also provide the user with the ability to have a tighter grip when holding the cell phone in your hand.
  Also consider checking: What Is A Hybrid Cell Phone Case
  Conclusion
  The properties of TPU material make them the number one choice of material for a wide range of products, including cell phone cases.
  Thermoplastic polyurethane has proven to be the go-to option when it comes to materials capable of protecting cell phone devices.
  In order to get the most protection for your cell phone, we recommend using a TPU cover on your device. Thermoplastic polyurethane has proven itself to be a worthy material for high-quality cell phone cases.
  You should also consider reading these articles