Samsung seems to be incapable of designing a conventional camera. This one distinguishes itself with a USB plug that swings out of the bottom of the camera – just the thing for PC uploads and charging without a cable or card reader. The use of microSDHC cards is a pain for anyone who has already invested in full-size SDHC cards, though.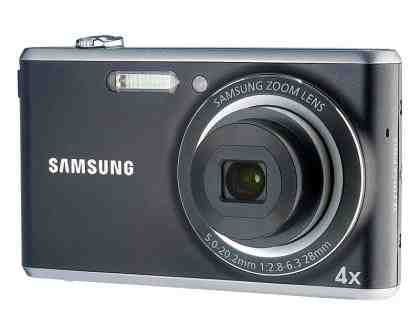 Key controls, such as ISO speed, white balance and autofocus options, are quick to access via a Fn button. There are further buttons for the main menu, the shooting mode and to enable the fully automatic Smart Auto mode. It's arguably a little convoluted, and the etched button labels don't help as they're tricky to read, but overall this camera makes it quick to find the settings you want.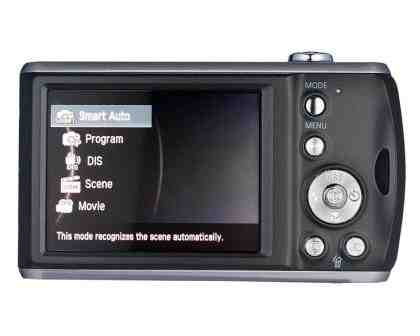 Sadly, it isn't quick at taking photos. It took almost four seconds to switch on and shoot, and pressing the shutter button too early meant the camera didn't respond at all. The times between subsequent shots were erratic but averaged 2.8 seconds, although switching from Smart Auto to Program mode brought the average down to 2 seconds. The continuous mode ran at just 0.6fps.
This suggests a slow processor, so it's little surprise that this camera doesn't have the number-crunching muscle required for HD video recording. Picture and soundtrack quality were both up to scratch but the VGA resolution is disappointing.